Stainless Steel Ring Mesh for Decoration
Made of wires of stainless steel, copper and steel, the ring mesh can be formed in any size or shape upon client need. The formed mesh is often hung as partitions in different colors which shine in unique metal light.
Installation and Hanging Styles of Metal Ring Fabric: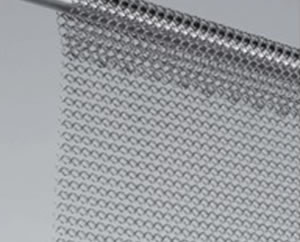 We offer mainly three types of installation and hanging types for the ring mesh : First, the metal ring fabric directly hanging over the curtain rod; second, with metal single rings going through the rod; thirdly, with clips and rings. The three types of hanging styles offer various decoration effect. Custom can choose according to their demands.
Project Illustrations: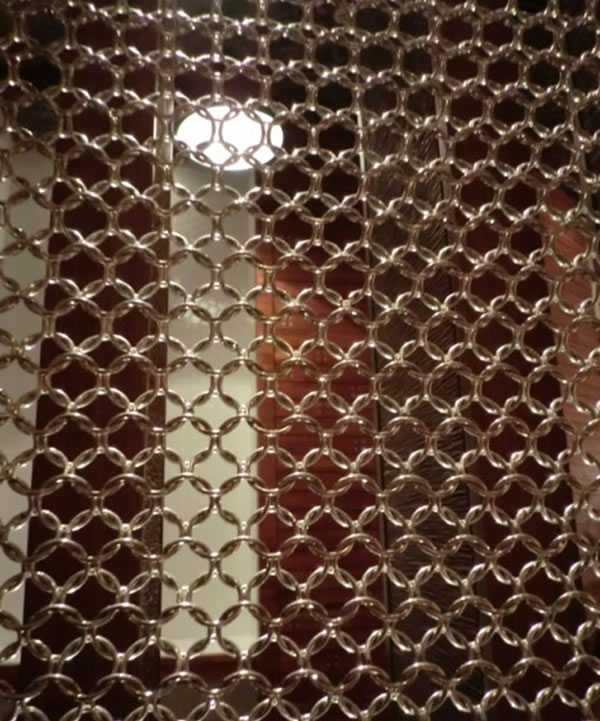 Case Study of Metal Rings:

Item NO: MR-14-9
Wire Dia: 1.0mm
Ring Dia: 9.0mm/ 14.0mm
Material: Brass/Stainless Steel
Fabric Weight: 0.8kg/㎡
MR-22-12G Brass Ring Mesh, Flexible Partitions with chain links.


Ring diameter: 4mm
MR-214 Stainless Steel Ring Mesh: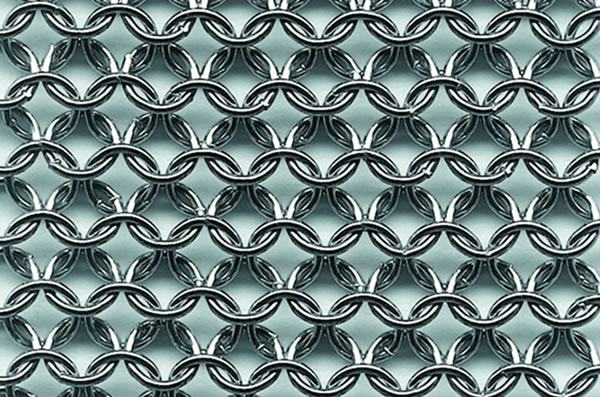 Wire Diameter:2.0mm
Ring Diameter:14.0mm
Material:Stainless steel
Weight:6.0kg/㎡
MR-10 Carbon Steel Decorative Rings, Hot dipped finish


Item NO.:MR-10
Wire Diameter: 2.0mm
Ring Diameter:10.0mm
Material:Carbon Steel
Weight:5.0kg/㎡
New Design of Ring Mesh
Metal mesh curtain in stainless steel color, gold color, other colors.
For exhibition: