Metal Mesh Drapery
Lanatal supplies chain link mesh draperies and other metal fabrics with flexible texture and structures. It's surface can be treated with various metal coating layers to offer a variety of modern metallic colors such as silver and gold to suit the decoration effect.

Metal Wire Mesh Drapery is made of super quality stainless steel, aluminum alloy, copper and Magnesium alloy and other metal alloy materials. It is widely used as curtain, screens for dining hall, isolation fabric in hotels, ceiling decration,etc. With its versatility, unique texture, variety of colors, durability and flexibility. Common metal drapery is made by chain link type, called chain link curtain drapery.
Material : Aluminum, Stainless Steel, Galvanized Steel, Magnesium alloy and more.
Drapery Length & Width: Customized
Hot selling color: silver, gold, gunmetal, gray, blue, red,etc.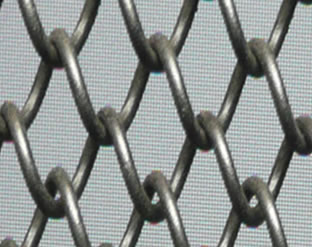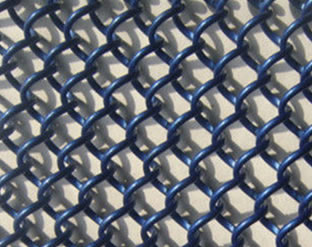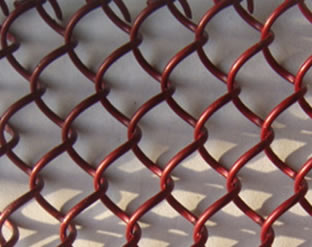 Popular application: door curtain, room divider, screen, wall covering
Wire Diameter: 1.0mm , 1.2mm, 1.5mm,2.0mm
Hole Size: 5*5mm , 6*6mm , 7*7mm, 10*10mm, etc

Metal mesh draperies offering the following features:
Fireproof: This kind of metal mesh cloth is not like the common cotton or polyester cloth, it is nonflammable.

Easy to cleaning: You just use a piece of cotton cloth to wipe it when metal cloth are dirty.

The installation is easy and fast and it has elegant appearance
It reflects the unlimited creativity and artistic feeling

Common Specifications of Magnesium alloy Draperies:
| | | | | |
| --- | --- | --- | --- | --- |
| Material | Wire diameter | Aperture | Spiral diameter thickness | Weight (kg/m²) |
| Ss304.ss316 | 1.2mm | 6.8mm | 6.5mm | 5.8 |
| Magnesium alloy | 1.2mm | 8.5mm | 7.1mm | 2 |
| Magnesium alloy | 1.2mm | 8.5mm | 7.1mm | 2 |
| Magnesium alloy | 1.2mm | 8.5mm | 7.1mm | 2 |
| Magnesium alloy | 1.0mm | 5.5mm | 5.5mm | 1.7 |
| Magnesium alloy | 1.2mm | 6.8mm | 6.5mm | 2.5 |
Application Examples: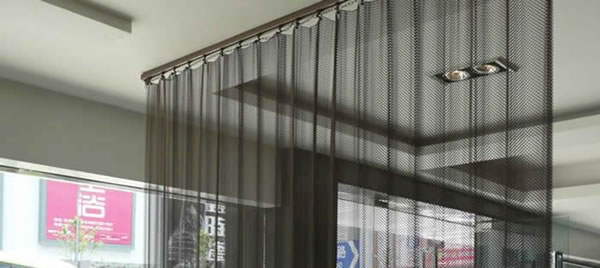 Stainless Steel Drapery Curtains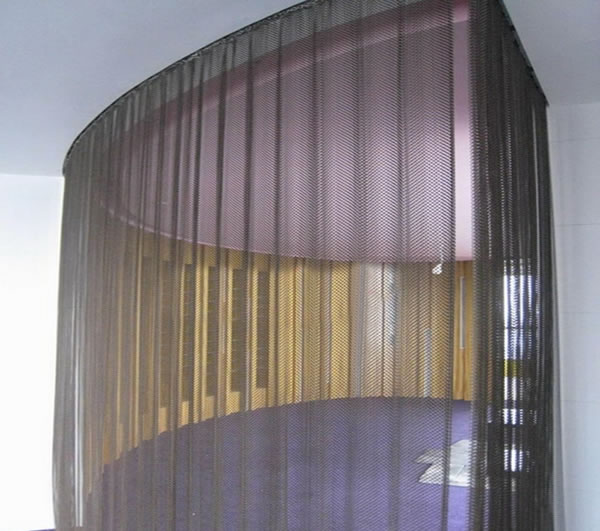 Soft Drapery Metal Fabrics Made of Magnesium Alloy
Installation: